Episode 37 – Ariel Serkin & Brenda Royce – "Improving Student Mathematical Reasoning with Modeling Instruction"
In this episode, Mark talks with Ariel Serkin and Brenda Royce about improving student mathematical reasoning. They have given a workshop and a webinar on the topics, and have been working on these ideas for the last few years and have great examples for getting at the thinking needed for students to understand the math involved in the sciences we teach.
Guests
Ariel Serkin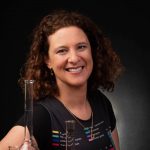 Ariel Serkin has been teaching since 2001, most recently as chemistry teacher at Cambridge Rindge and Latin School.
When Ariel started teaching chemistry after a decade as a history teacher, she looked for ways to take her skills as a historian and bring chemistry alive. Through Modeling Instruction, Ariel's enables students to develop conceptual models through experimentation, whiteboarding, and class discussions.
Trained as a Modeling Instruction leader in 2018, Ariel has led numerous workshops for American Modeling Teachers Association, STEMteachersMassBay, New England Association of Chemistry Teachers and at local, regional, and national conferences on Modeling Instruction, standards based grading, and equity in the science classroom.
Ariel currently serves as president for STEMteachersMassBay, and has served as regional representative for American Association of Chemistry Teachers, AACT and on the executive board of the NEACT. She also writes for ChemEdXchange.
Twitter | Instagram | Facebook
Brenda Royce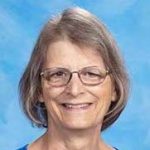 Brenda Royce has her B.A. in Chemistry from California State University, Fresno and M.A. in Education from Fresno Pacific University. She has taught high school chemistry and physics for 27 years after a 14-year career as an environmental analytical chemist and research assistant. She has been using Modeling Instruction in her classes since 1998. Brenda has conducted numerous training workshops in the practices of Modeling Instruction for pre-service and in-service teachers since 2000 in California, Arizona, Texas, and Pennsylvania as well as made presentations about Modeling Instruction at NSTA, WRNC, ChemEd, and BCCE conferences. She has been one of the lead contributors in the development of curriculum materials for Modeling Instruction in chemistry.
Highlights
[4:16] Brenda Royce: "students, if you ask them, how does this compare to that? They will always subtract the two values, just about 90% of the time"
[4:33] Brenda Royce: "When they wanna know if they know something, they look to see if they got the right answer, but not the reasons behind it. Whereas of course, scientific community is the why. And …what caused it to be that way. That's our definition of knowing."
[9:58] Brenda Royce "we're distinguishing quantities that are single measurements and relationships that have two different measurements that are intricately linked to one another. "
[14:52] Ariel Serkin "So our goal here is to take these abstract concepts and to make them a little more concrete and to put back these diagrams and actual manipulatives, … to help build their conceptual understanding. And at the same time, they're building their mathematical confidence in what we're doing"
Resources
Download Transcript
Links