Episode 30 – Melissa Girmscheid & Jess Dykes – "Computational Modeling in Physics First with Bootstrap"
In this episode, Mark talks with Jess Dykes and Melissa Girmscheid, who are both modeling instructors and have spent time developing the modeling curriculum for Computational Modeling Physics First with Bootstrap, CMPF-B. They talk about that project as well as a number of other things going on in their schools and at AMTA.
Guests
Melissa Girmscheid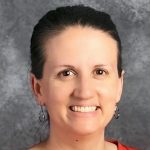 Melissa has been a fan of Modeling Instruction since she learned physics through Modeling in high school. She is a graduate of Arizona State University where she was fortunate to learn Modeling as her teaching methods course and has since returned to earn a Masters of Natural Science. In 2017, Melissa became part of the Computational Modeling in Physics First with Bootstrap project and has worked since as a curriculum developer and workshop leader for the project. Melissa is a board member for STEMteachersPHX, the High School Representative for the Arizona section of the American Association of Physics Teachers, and currently serves as the AMTA Board President.
Jess Dykes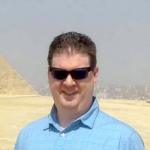 Jess started teaching in 2000 in NJ. When switching schools, he was hired to teach freshmen physics, and the school district hiring him decided to send him to an intensive 5 day – 9 hours per day crash course in modeling instruction. The following summer he went to ASU for three weeks of modeling instruction training. In 2017, he attended the CMPF-B development workshop. The CMPF-B course went through a massive revision and Jess and Melissa were selected as primary editors and trainers. They held the first training in Chicago in 2018, followed by training at ASU in 2019. They also have now led two online versions, one during the Spring Semester through NC State University, and one last summer through AMTA.
Highlights
[15:02] Melissa Girmscheid, on E&M in the modeling curriculum: "I love the electricity and magnetism portion we have because I think it lends itself so well to a great partnership with what students are learning in chemistry. So when they have a chemistry modeler, and they've learned E&M from a physics modeler, the depth that students are able to explore, with how particles interact, I think is, pretty powerful."
[32:12] Jess Dykes: "there's something really cool about programming something into the computer and having it break the law of physics because you told it to, and then you go back and you get the computer to follow the laws of physics, which shows that you actually understand the laws of physics."
Resources
Download Transcript
Links
CASTLE (Capacitor-Aided System for Teaching and Learning Electricity)