Episode 15 – Dan Peluso – Astronomy and Grades Don't Matter?
In this episode, Mark talks with Dan Peluso, an astrophysics PhD candidate working on getting students and teachers to do citizen science in the classroom. He talks about how he became a teacher and became a part of the modeling community, and using modeling and astronomy in his physics classes. He shares his plans as he moves into working on his PhD full time this year as well as working with SETI to get telescopes into classrooms all over the world, enabling students to become part of the scientific community even at a young age.
Guest Bio
Dan Peluso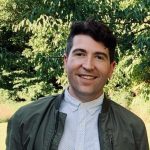 Dan Peluso is an astrophysics PhD candidate with the University of Southern Queensland (USQ) studying/researching remotely from Vallejo, California. Dan's PhD project is multi-disciplinary focusing on NASA TESS exoplanet follow-ups and astronomy education to develop a global exoplanet citizen science network at education centers. In addition to his PhD work, Dan has taught high school science and as the new SETI Institute Unistellar Education Associate is exploring creating an exoplanet citizen science curriculum for educators with the Modeling Instruction pedagogy combined with student/teacher gathered observations with Unistellar eVscopes. Dan also enjoys photography, music, film, and is an active singer-songwriter and musician.
Highlights
[13:20] Mark Royce reads a quote from Dan Peluso's blog: "If we replace the education system into one that encourages and develops collaborative processes, creativity, problem-solving, curiosity, and other reasoning skills for all students, regardless of color or gender from the earliest age, through high school and beyond, I claim we would transform our society into a conveyor belt of movers and shakers, innovators, free thinkers, and happy driven citizens."
[37:34] Dan Peluso: "The project that I'm really excited about is we have these telescopes they're called unistellar eVscopes. And this is a new consumer telescope. It's completely autonomous. It's controlled with your phone, takes all the guesswork out of like how to use a telescope… users of this eVscope can get an alert on their phone. And that alert will say, there's an interesting scientific target that you can go out and observe with your telescope in your backyard, in your garden such as an occulting asteroid or an asteroid flying by, or an exploding supernova star, or a transiting exoplanet, a planet that orbits around another star. And we've actually had success and this telescope can observe exoplanets, planets around other stars in our galaxy. "
Notes
[29:50] Science conference in Texas was the 47th Lunar and Planetary Science Conference. Dan presented and had a published abstract with them (linked below). While there he found out he didn't get into UC Davis for a PhD program This and the gentleman he met there who inspired him like an old wise Yoda led to Dan becoming a teacher.
Resources
Transcript
Links
Blog Post – How I plan to help save science education with the Unistellar eVscope!
Abstract #1789 – Abstract Dan published for the 47th Lunar and Planetary Science Conference.
Yong Zhao on a podcast discussing creativity in education
Article – Yong Zhao: PBL Develops Students' Creative Confidence – [07:53] Dan reads a quote from this article
Video – The genius of science: GZA & Science Genius at TEDxTeen 2014
Video – Reality Pedagogy: Christopher Emdin at TEDxTeachersCollege
Book – For White Folks Who Teach in the Hood… and the Rest of Y'all Too: Reality Pedagogy and Urban Education (Race, Education, and Democracy)
Podcast – The Science of Hip Hop with GZA (Part 1)
Podcast – The Science of Hip Hop with GZA (Part 2)
Notes for Notes – getting students in schools and Boys & Girls Clubs to write and professionally record their own music at pro studios for FREE
Video – Unistellar Overview
University of Southern Queensland Centre for Astrophysics – Where Dan is doing his PhD