Episode 10 – Colleen Megowan-Romanowicz & Wendy Hehemann – "AMTA Workshops & Leaders"
In this episode, Mark talks with Colleen Megowan-Romanowicz, AMTA's first executive officer and now senior fellow, and Wendy Hehemann, AMTA's national workshop coordinator. They talk about the beginnings of AMTA as an organization and about workshops, both in-person and virtual. They talk about the benefits of attending each kind of workshop as well as how workshop leaders are chosen.
Guest Bios
Wendy Hehemann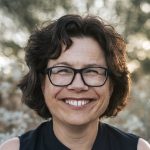 Wendy's background was in elementary education and she worked with English Language Learners. Wendy joined the second cohort of students in the Master's of Natural Sciences program at the modeling Institute at ASU. After starting training in modeling instruction, Wendy began to work for AMTA coordinating workshops. Now, Wendy promotes workshops and also coordinates AMTA's virtual events, including virtual happy hours, webinars, and courses.
Colleen Megowan-Romanowicz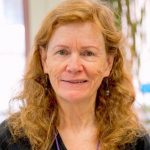 Colleen was a long-time high school physics and mathematics teacher and Modeler in Sacramento CA. She moved to AZ in 2001 to do graduate studies in physics education research focusing on Modeling classroom discourse. In 2007 she completed her PhD under the direction of David Hestenes. In 2011 she became AMTA's first Executive Officer. In 2014 she retired from ASU to devote her full attention to AMTA. In 2017 she "retired" from the XO position and became AMTA's first Senior Fellow. Colleen continues to write grants, conduct research, teach occasional courses in modeling and cognition, train workshop leaders, and publish on Modeling Instruction.
Highlights
[28:16] Colleen Megowan-Romanowicz in response to how a virtual workshop will differ from an in-person workshop: "you don't have the lab equipment at home, so we have to figure out how to do those labs in a different way. We can coach you through doing some kitchen table chemistry or physics, but more likely we are going to have to show you a video of that lab and let you use video capture software to collect your data or send you to a PhET simulation."
[31:49] Colleen Megowan-Romanowicz: "the distance learning courses that we have been doing were during the academic year, up to now. Now that it's pandemic time, we have decided to do distance learning courses this summer for the very first time. We will do introduction to modeling instruction in physics, chemistry, biology, middle school science. This is the first time we will be offering content courses for people who have never taken a modeling workshop before. So, an exciting new initiative that is brought to you by Covid-19 and AMTA's desire to meet teacher's needs in whatever situation those needs arise. "
[34:59] Wendy Hehemann: "if you want to get excited about teaching again, take a modeling workshop. If you want to be around likeminded people, other teachers, take modeling workshop. If you want to address your own misconceptions and or your students' take a modeling workshop."
Resources
Transcript
Links
AMTA virtual courses Summer 2020