Episode 24 – Melanie, Muhsin & Kevin – "Our Workshop Experience"
In this episode, Mark talks with three guests, Muhsin Erhan, Kevin Butler, and Melanie Dimler, who recently completed a virtual summer course in modeling mechanics. They talk about their experiences teaching and how this course has changed their teaching practice.
Guest Bio
Melanie Dimler
Melanie earned her degree in mechanical engineering and worked in the field before taking time away from that career to move with her husband's navy job and then parent her young children. Melanie made a career change to teaching and has taught physics courses of all levels over the past ten years. She teaches at a high school in Alabama, and has been using modeling methods for all physics levels since 2014.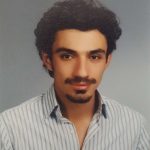 Muhsin Erhan
Muhsin describes himself as a lifelong learner. As he said, The pursuit of my learning includes understanding what is beneath by
observing, testing, making mistakes over and over, and eventually feeling the excitement of "eureka." After working in various industries, he made the choice to become a physics teacher and currently teaches IB physics and National Curriculum physics at an international school in Izmir, Turkey.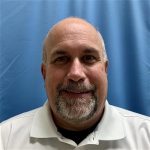 Kevin Butler
Kevin has taught for 25 years, 18 of which have been at the high school level in Alabama. He joined the physics faculty at the same school where Melanie teaches, and attended a modeling mechanics course this summer in anticipation of using the modeling methods in his new classroom this year.
Highlights
[7:45] Muhsin Erhan "This was the first time I was introduced to a modeling workshop where you literally are becoming the teacher, becoming the student, becoming the person who has no idea what's going on, trying and trying to figure out the physics behind those devices or tools or systems. And that was quite amazing."
[39:16] Melanie Dimler "I actually use the modeling resources just as much or more in my AP classes than even the AP resources. And I've noticed that once we get a good foundation through the modeling curriculum and approach to mechanics, that the students then can learn these much more difficult concepts on an even deeper level as the year progresses."
[45:42] Kevin Butler on starting modeling instruction with younger students: "They're not taking the hard level physics and AP courses because they're told they're hard and they don't have that thrill of science anymore. And so maybe if we started this earlier and it went farther vertically in the curriculum that more teachers were teaching the modeling methods, then, maybe students would be more excited about sciences in general and staying in and taking tougher chemistry or tougher physics class, so that they could be more successful in the science world."
Resources
Transcript